Free Introductory One-Hour Webinar
with Rita Marie Johnson, Rasur Foundation International CEO
on Sept. 7, 2017, 5:30 – 6:30pm, PDT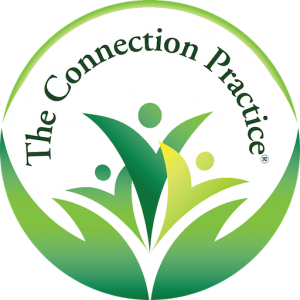 Click here to register for free webinar.
Then, for more information, or to register for other webinars, please use the links below.
Rita Marie will be presenting three webinars, each consisting of five 90-minute sessions. Each five-session series costs $99 ("early bird" pricing), or sign up for all three for $275.
Part I – The Connection Practice – Thursdays, Sept. 14 – October 12, 2017
Part 2 – The Connection Path – Thursdays, Oct. 19 – Nov 16, 2017
Part 3 – Connection Mediation – Thursdays, Jan. 11 – Feb. 8, 2018
Parts 1-3 (one registration for all of the above)
A Few Words from Connection Practice Course Participants:
"I am so moved and so touched by the way the Connection Practice worked to help me with my troubled son. It has made all the difference in the world."
— Muslim mother of special needs child at mosque in central California
"I had an alcoholic mother and a workaholic father, and neither one ever spoke about feelings and needs or recognized that I was unhappy living within the confines of their ongoing drama. The Connection Practice has given me a voice and helped me to become a better boss, husband and father."
— Husband, father and Vice President of Engineering in Silicon Valley, CA
"For the first time, after unsuccessfully meeting with counselor after counselor, my son is feeling hopeful and is now doing really well in school. The Connection Practice has been truly amazing!"
— Chiropractor and mother of pre-teen in northern California
"After years and years of her abuse, I never imagined that I could put an end to the rage-filled voice of my mother in my head, endlessly criticizing me and telling me I was 'no good.'  And yet, for the first time, I have found peace – real inner peace – and for that I cannot thank the Connection Practice enough!"
— 57-year old Senior Director at a non-profit in San Jose, CA
"I was really impressed and surprised by the Connection Practice when I was asked to identify my feelings and needs and then to guess the feelings of my business associate: I never would have guessed that we had the same need but were simply employing different strategies toward the same end!"
— 52-year old Senior Architect in San Anselmo, CA
"When I came to this course I hadn't really spoken with my husband for eight years, but after learning the Connection Practice, I went home and used my newfound skill with my husband and it changed everything for the better. What a gift!"
— Public school teacher on the verge of separation from her husband, Costa Rica
"The Connection Practice literally saved my marriage and turned it into something I could only have dreamed of before."
— Southern California Unity minister, wife and mother